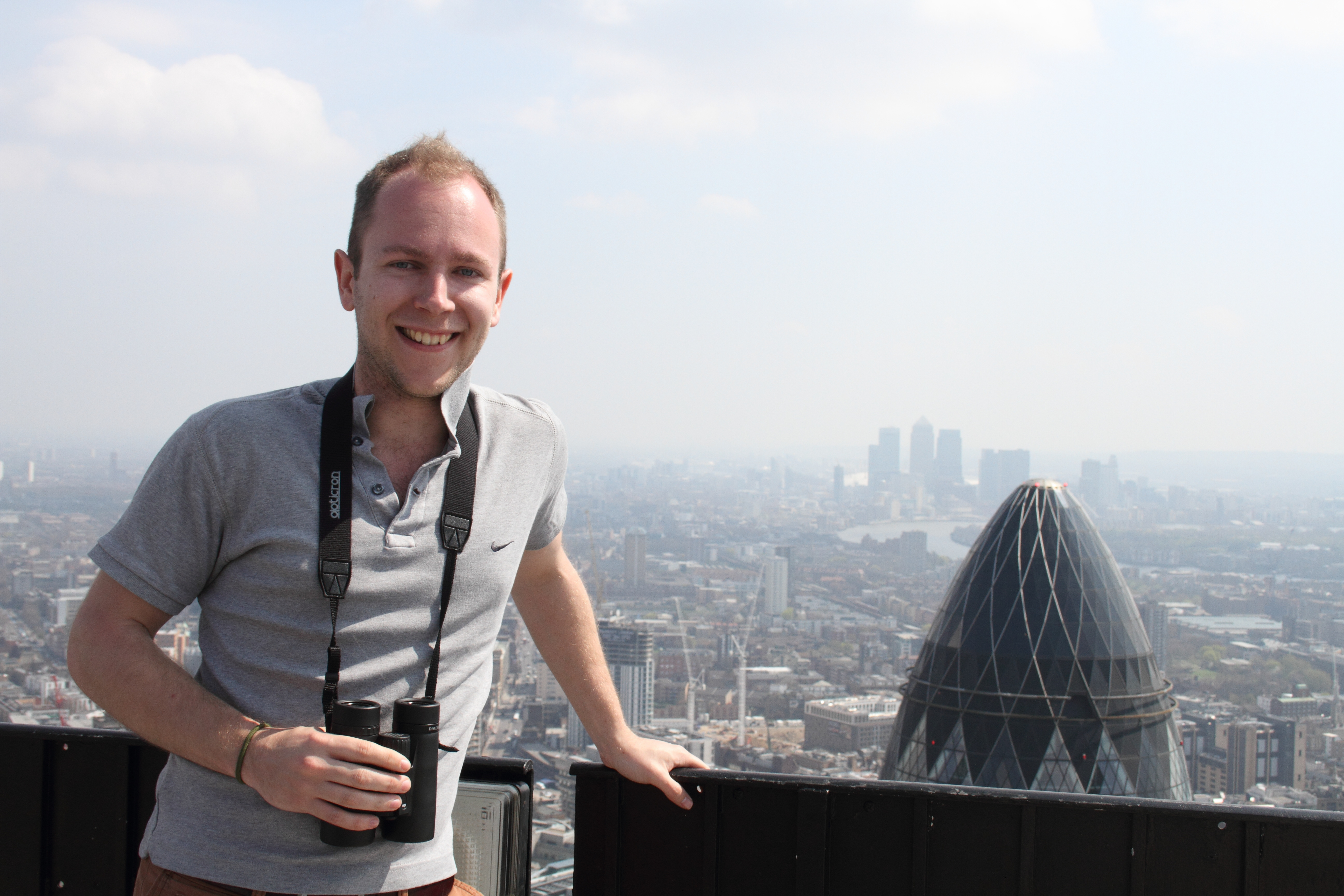 I'm a wildlife photographer, a naturalist and an organiser. I work with others to build a clean, safe world for people and nature.
When I was a young child, our family holidays were always in Poole, Dorset. For me and my brother a treat was to go out for fast food for dinner – usually to Burger King. On one particular evening, leaving the restaurant, I remember looking up out of the car window. There was a tall tower with a burger shape at the top at the car park exit, and perched on this were birds, whirring and clicking away like clockwork toys. The sunset light made their purple and green feathers glisten. All of a sudden, they fell silent and then, as if they were a collective mind, they all took off at once.
Ever since seeing those starlings, I have been enthralled by the natural world, and much of my personal and professional life has been about working to protect it.
I'm the presenter and founder of the Wild Voices Project podcast, telling the stories of the people saving nature.
I currently work as an environmental policy specialist for the National Trust. I've previously worked as a climate change and energy policy specialist for the Royal Society for the Protection of Birds. I was also lucky enough to be Associate Director of A Focus on Nature, the youth nature network, for over three years.
From summer 2013-14 I was  Communications Manager for the Orangutan Tropical Peatland Project, based in Central Kalimantan, Borneo, Indonesia. I'm using my time here not only for the role but also to gain experience of international conservation and to build up my photography portfolio.
I'm a founding member of the UK Youth Climate Coalition and from 2012-13 I was the organisation's Development Co-Director.
I also have a love of languages, and my first degree was in English and French from the Queen's College Oxford. I studied political sciences in Paris for a year at Sciences-Po. And in 2012 I completed a masters degree in Development Studies at Cambridge University.
I love being creative and collaborating on projects, so if you'd like to work together, you'd like me to do some translation or you'd like one of my photographs, please get in touch with me.